One of the most iconic events in the chess world is the beloved US Amateur Team East, affectionately just called the Teams or USATE from the community, is here! Better yet, in a partnership with NJSCF, we're hosting the official Twitch stream: PassersGG! Come join us February 13th at 12:00pm and again at 6:00pm as well as February 14th at 11:00am and 5:00pm for master commentary, analysis, and the usual banter!
On Saturday we'll be featuring The Unruly Queens, NM Leroy Dubeck, GM Michael Rohde, IM Raven Sturt. Following up with that, Saturday will feature GM Joel Benjamin, poker star Dan Smith, IM Tom Bartell, and more players coming in as the event goes on!
So don't miss out on all of the fun: https://twitch.tv/PassersGG
In celebration of this great event, we're offering 20% off on all merchandising with a portion of the proceeds going towards the NJSCF with the coupon code USATE.
Merchandise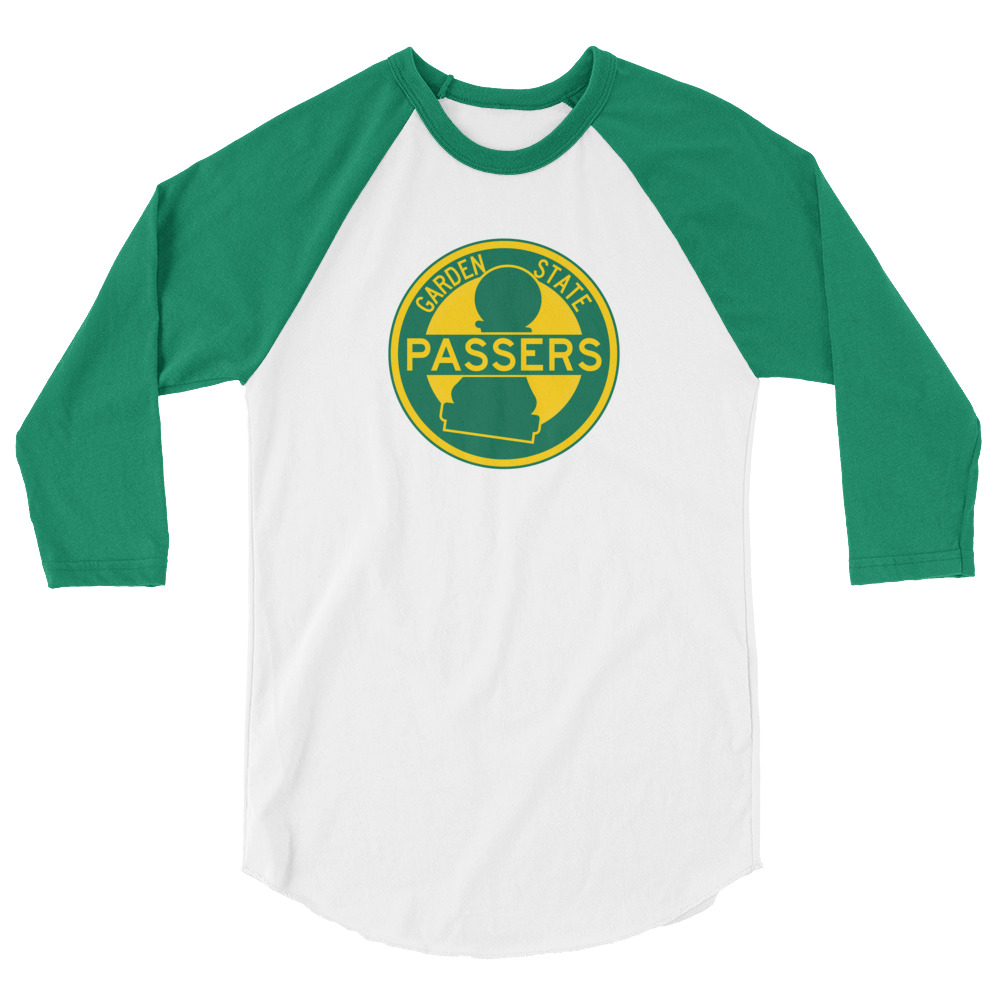 3/4 Sleeve Raglan Shirt
Perfect for any weather, these baseball shirts can be a mainstay year round!
In addition to this classic raglan we've also added some hoodies, tank tops, and traditional t-shirts. We're picking higher quality apparel for extra comfort with all of our merch. Bella + Canvas, American Apparel, and such nots without raising the markup. So come check them out and remember to use the coupon code: USATE!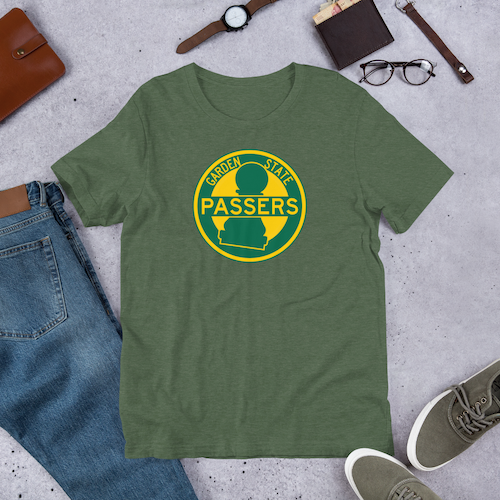 Merch
Help show your support for the green and yellows!
Join Our Mailing List
Processing…
Success! You're on the list.
Whoops! There was an error and we couldn't process your subscription. Please reload the page and try again.