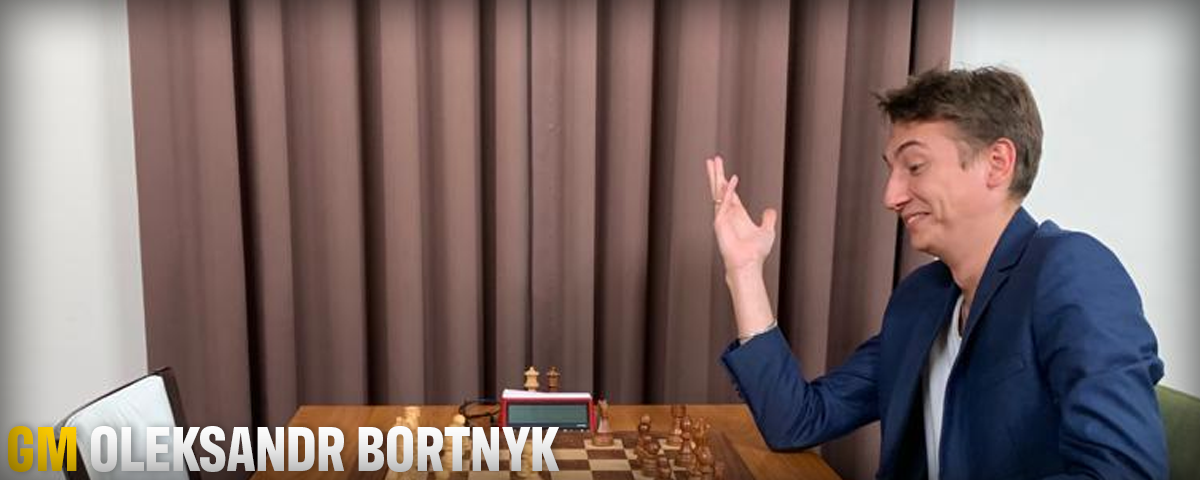 One of the top bullet players in the world and a blitz expert, GM Oleksandr Bortnyk bas been brought on to help boost our line-ups. Rated 2604 in standard he's positioned perfectly to play on board 2 or 3 depending on our roster of the week!
Growing up in the Ukraine, GM Bortnyk was a common feature in both Ukrainian and European events, often times winning his age groups throughout the years. In 2013, GM Bortnyk went on to win the Ukrainian U20 for both Rapid and Blitz, winning the Dvorkovich cup, and taking silver in the U18 World Championship. Following that, in 2014 he went on to win the World Youth Chess Championship for U18!
Since then he has continued to show an expertise in all time controls, especially in bullet where you'll find him consistently among the top 3 on various playing sites. You can find him showcasing his over the board skills on Twitch via: twitch.tv/bortnyk_chess and YouTube: https://www.youtube.com/channel/UCzrS9gbUErmO9kmWqa44R1w!
Expect to see him representing the Green & Yellow throughout the rest of the season, either on board 2 or board 3!
Next up: Spanish Maniac Shrimps on Wednesday, February 22nd, at 1:00pm ET live on twitch.tv/Chess and twitch.tv/PassersGG!