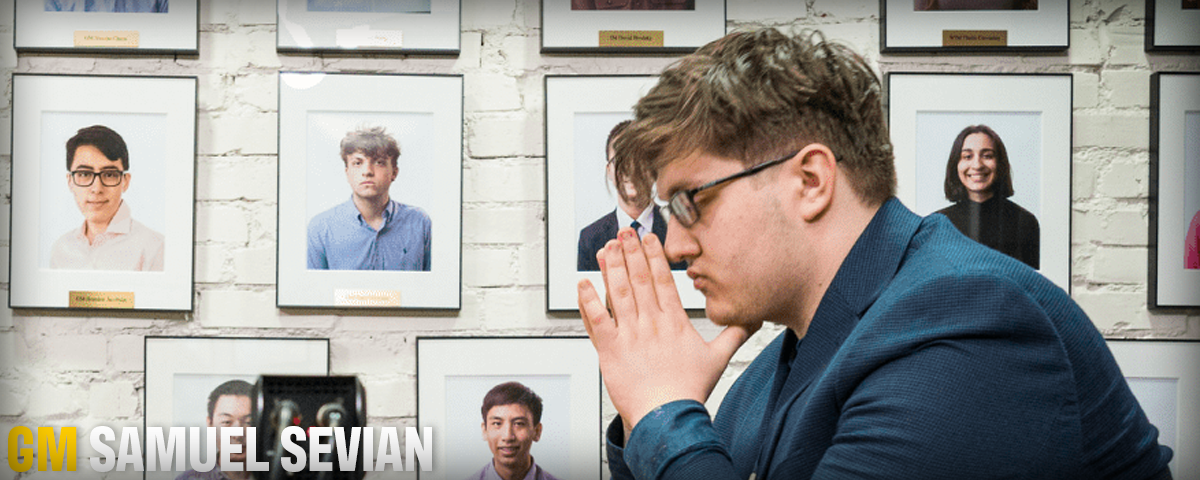 We're extremely excited to include GM Samuel Sevian to our roster!

Starting his chess playing career at the age of 5 he went on to become the youngest USCF expect at 8 years and 2 months; breaking the previous record by 10 months. The record breaking didn't stop there though as he went on to then break the NM record at a little under 10 years before breaking the US record for youngest IM a few months shy of his 13th birthday. Yet why stop there? After that he proceeded to break the US record for youngest GM only a year later at 13 years, 10 months, and 27 days.
Since last playing on the Sopranos, Same had another milestone year. In 2022 he joined the exclusive 2700+ club after a win 1.5/2 result against GM Wesley So alongside a 1/2 result with GM Fabiano Caruana. Below is his crucial win against Wesley that helped put him over 2700:
As a top board for the Passers we're delighted with the strength he brings to the team and are looking forward to seeing him continue his excellent run of play.
So stay tuned for more roster reveals throughout the week leading up to our first match on February 15th at 10:30am ET over at: twitch.tv/PassersGG and twitch.tv/Chess!